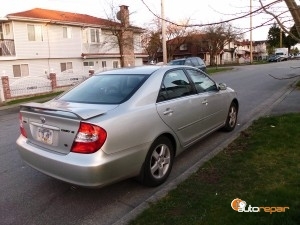 When it comes to buying a new car, there's a growing list of things to consider: engine, power windows, stereo system, navigation, interior, and the list goes on and on. You would think that color would be one of the less complicated choice, but even that isn't as simple as it seems. The color of your car has a noticeable effect on how much you'll be able to resell it for.
There is a lot of psychology that can go in to determining exactly what makes a color more "valuable," but when you boil it all down, well-known car appraiser Kelly Blue Book says simply, it's silver.
Power colors, like that classic muscle car red that turns heads on the highway, will always have a place in the hearts of certain people. However, with today's cars the design and increased level of technology makes silver the ideal color. It's modern, shows off those angles, and remind people of all those sleek, aluminum-bodied gadgets and smartphones.
On top of that, silver seems to do a nice job accentuating today's more angular and modern designs.
So, if you absolutely have a have an electric blue Camry, all the power to you, but when it comes time to resell it, don't be surprised if the guy with the silver version is getting all the offers.
There's no accounting for taste, but if you want to make sure that everything on the inside of your car is running smoothly, then bring it by J1 Automotive in Lombard, IL! We can help with all of your auto repair needs!