Rough Engine Idle Repair & Service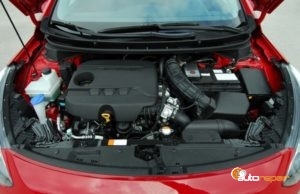 Has your car been a little rough or bumpy lately when you run it? Many people ignore this as normal wear and tear of a vehicle. However, having your vehicle serviced will bring it back to it's normal operation. J1 Auto Repair offers rough engine idle service to get your car back to running perfectly. Our auto mechanics are always available for your car needs and will complete a thorough inspection quickly. If you feel your vehicle is unsafe, do not worry! We have towing service and shuttle for your convenience. Contact J1 Auto Repair at (630) 932-4427 today for your rough engine idle service in Lombard, IL.
More Than An Inconvenience
Idling roughly may initially seem like a minor problem, but if you do not have it inspected, it can lead to many other problems. This is a symptom of a host of potential issues. The most common of these issues is dirty fuel injectors. A professional auto mechanic can inspect your engine, find the issue, and repair or replace it. This action will get your vehicle back to it's best and remove the idling problem. 
At J1 Auto Repair, we know how much your vehicle means to you. Our technicians are ASE certified to work on your vehicle. We can take care of any auto repair issue you may have from transmission issues to an O2 sensor. Call us today at (630) 932-4427 for rough engine idle service in Lombard, IL.