Check Engine Light Diagnosis
The check engine light is an important indicator on your dash panel. While some people derive anxiety from it, other choose to ignore it. However, when this light comes on it is important that you try and get your car to the shop. This light is a notification from your car that something is wrong. It logs a code describing the vehicles affliction, and holds it until the issue is resolved.
Your local auto mechanic will be able to determine this code and repair the problem to keep your car in shape. J1 Auto Repair offers engine light diagnostic for your car. Our towing service means you will never have to drive your vehicle if it is unsafe, and we can even shuttle you home or to work while we work on your car! If you need check engine light diagnostic in Lombard, IL, contact J1 Auto Repair at (630) 932-4427 today. 
Causes For Engine Light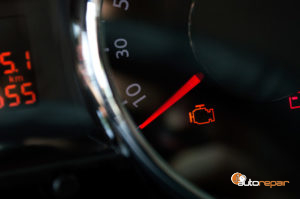 There are many different causes for your light to come on, ranging from a failing catalytic converter to a bad spark plug. J1 Auto Repair offers comprehensive repair services for your car's needs. We always strive to give you the best service and quality in Lombard, IL. Our auto mechanics are ASE certified and can work on a wide range of makes and models. Call us today at (630) 932-4427 to speak with our expert technicians about your check engine light diagnostic!