Fuel Pump Replacement
When driving your car, your fuel pump sends gas continuously to your engine. This piece acts when you start and drive your car. However, when it breaks, your car will be unable to move. Your engine wont receive the much needed gas and cannot start or complete combustion processes. J1 Auto Repair is your local auto repair shop in Lombard, IL. We complete auto repairs quickly and with the bets quality. Our auto mechanics are ASE certified and qualified to work on a variety of makes and models. We even have a towing service for your convenience! Call J1 Auto Repair today at (630) 932-4427 for fuel pump replacement in Lombard. 
Symptoms Of A Failing Fuel Pump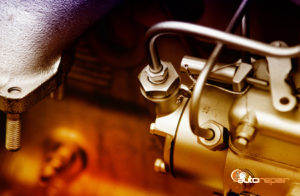 There are a few common indicators that can tell you if your pump is faulty. Your check engine light will come on, but remember that this light comes on for many different problems. It is key to note any problems you may encounter. If your car does not seem to want to start or starts bucking when you hit the gas, you will want to have your pump inspected. We are your local repair experts. Give us a call today at (630) 932-4427 to speak with one of our technicians about your fuel pump repair.