Emissions Repair & Replacement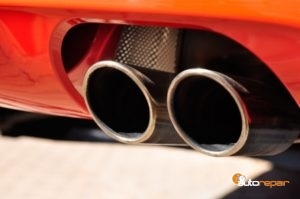 Emissions are regulated severely for automobile makers. When a new car is made it must meet the ever changing law when it comes to how much pollution it puts out. To ensure these rules are met continuously, an emission test is part of the production of the car and later part of many vehicle's registration. When your vehicle fails an emission test, you will be unable to register it until you have it serviced and it meets requirements. J1 Auto Repair offers emissions repair and replacement services to get your vehicle a passing grade. Call us at (630) 932-4427 today to speak with our ASE certified mechanics about your emission repair in Lombard, IL!
Take It To The Experts!
At J1 Auto Repair, we understand how important your car is to you and your daily needs. While completing repair we treat your car as if she were our own, ensuring she receives the best quality work and service. We keep ourselves up to date on all emission laws and get your car registration worthy before you know it. Whether it is a broken O2 sensor or an exhaust problem, we have got you covered. Give us a call today at (630) 932-4427 for your emissions repair or replacement in Lombard, IL.