Rebuilt Transmission Installation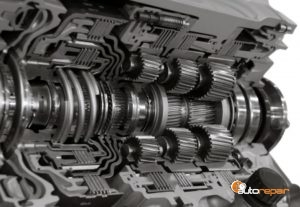 Having your transmission go out is a thought many car owners dread. Transmissions are the second most expensive piece of your vehicle. When it goes out, you may be tempted to sell your car and buy a new one to solve the problem. Before you do that, consider installing a rebuilt transmission. This is a fantastic alternative to either paying full price on a new transmission  or getting a brand new vehicle. The auto mechanics at J1 Auto Repair are your local experts in rebuilt transmission installation. For more information on the benefits of installing a rebuilt transmission in Lombard, IL, give us a call at (630) 932-4427 today!
New Life For Your Car
Transmissions that are rebuilt are like brand new transmissions in every way, save for the price tag. These pieces undergo vigorous inspection, replacement and testing before they are sold to ensure the best quality is being sold to a customer. All wearable parts, seals, and gaskets are completely replaced and other parts are inspected for any wear. If wear is found, it is replaced. It is air tested to ensure functionality. Once it passes many tests it is then allowed to be sold. 
We know how important your car is to you, which is why we offer rebuilt transmission installation. These transmissions can give your vehicle a second chance at life and save you from having to part with it. Call J1 Auto Repair for rebuilt transmission installation in Lombard, IL: (630) 932-4427.