Tire Repair And Replacement
Your tires are one of the most important parts of your vehicle aside from your engine. Your tires maintain contact with the road and allow your vehicle to move easily over asphalt, concrete, and other materials. When tires take damage, it can lead to dangerous situations and loss of control of your vehicle. When you suspect there to be a problem with the tires on your vehicle, it is important to take it to the shop as quickly as possible. J1 Auto Repair is your local tire dealer for Lombard, IL. Give us a call today at (630) 932-4427 for your tire repair or replacement. We can even tow your vehicle to our shop for your convenience with our towing service.
Common Problems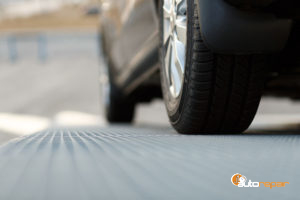 Failure of tires are common due to road wear, debris, and other driving factors. Debris related damage, such as a nail in your tires, typically manifests itself as a slow leak of air and pressure over time. This will be apparent after you refill your tire's air. A simple solution for this is a tire plug.
Another problem is wear, feathering, and cupping on tires, which lead to complete failure. In order to prevent this, inspect your tires regularly by checking the tread. You can do this using a penny or by measuring if there is over 1/8 inch of tread on the tires. J1 Auto Repair is here to take care of your car tire's needs. Our auto mechanics will match to your factory or current tires and get you back on the road before you know it. Contact J1 Auto Repair today at (630) 932-4427 for your tire replacement in Lombard, IL.