Muffler Repair & Replacement
Have you heard your car making loud thumps or bangs while you are driving? These are signs that your exhaust system needs to be inspected. Your muffler is part of your exhaust, a system that redirects noxious gases and emissions away from your car. When this breaks down, it can be dangerous and fatal for you and your vehicle. J1 Auto Repair offers towing service for your vehicle. We bring your car to our shop to keep you safe and begin service to get your car back on the road. If you need muffler repair in Lombard, IL, contact J1 Auto Repair today at (630) 932-4427.
Expert Car Service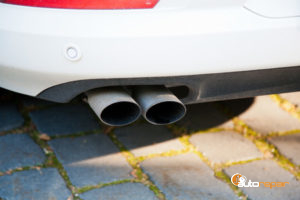 At J1 Auto Repair, our auto technicians understand that exhaust systems are a complex set of many parts. We complete thorough auto repair, ensuring all aspects of your exhaust system, from catalytic converter to mufflers, are in top condition. Any corrosion, wear, or damage will be corrected at the time. Our mechanics have 20 years of experience and are experts in exhaust system repair and replacement. We even have towing service to ensure you are safe and your vehicle is taken care of. Give us a call today at (630) 932-4427 for muffler repair and replacement in Lombard, IL.