Timing Belt Service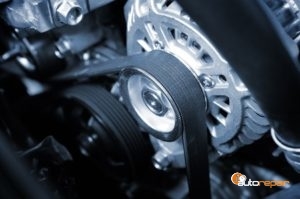 When you have a squeaking coming from under your hood, it is time to have your timing belt serviced. Your timing belt keeps your engine running perfectly, making sure your camshaft and crankshaft in sync. This means that your valves run correctly. Without your belt, everything falls out of synchronous function, causing damage. If your belt has begun to fail, have your local auto repair shop replace it. Our auto mechanics are always available to take care of your auto repair needs. We offer towing and shuttle services for your convenience. Contact us at (630) 932-4427 for your timing belt repair or replacement in Lombard, IL today!
Prevent Belt Failure
Timing belt failure means engine failure. This can lead to water pump, pulley, and tensioner replacement. To prevent this, you should always try and follow the factory maintenance schedule. During engine service, have your auto mechanic take a look at the belt to ensure it is in good working order. If you ignore the belt as part of factory scheduled or normal maintenance, engine failure is a real possibility. 
When you need service for your vehicle, J1 Auto Repair is your local auto repair shop. Our auto mechanics are ASE certified and experts in repair for all makes and models of vehicle. We provide you with the best repairs and customer service in the area. If you need timing belt replacement, call (630) 932-4427 for our expert auto mechanics in Lombard, IL.