Factory Scheduled Maintenance
Your car is very important to you, but sometimes upkeep can fall by the wayside. It can be that you are unsure as to when you need to take the car in for service. Did you know that the makers of your vehicle, such as Ford or GM, will have a suggested factory scheduled maintenance for your vehicle available? This schedule is made up to better assist you with keeping your car in its best shape.
You may not have time to go to the dealership where you purchased the vehicle. No worries! J1 Auto Repair offers factory scheduled maintenance services to keep your car at its best without having to go out of your way. We even offer towing service for your convenience. Give us a call today at (630) 932-4427 to schedule your maintenance appointment with our expert auto mechanics.
Your Convenient Local Auto Shop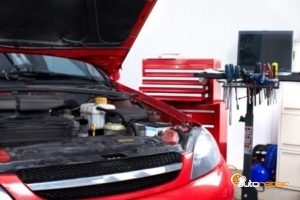 At J1 Auto Repair, we strive to provide the best customer service and quality work for our customers. For that we provide towing, shuttle service for you, and maintain an ASE certification. We know your car is an important part of your life, so we are thorough on all of our auto repair services. Whether it is an alternator replacement or just a faulty spark plug, we treat your car like it was our own. Contact J1 Auto Repair today at (630) 932-4427 for your factory scheduled maintenance in Lombard, IL.