Tune Up Service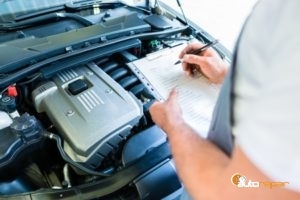 Does it seem like your gas mileage is depleting or you are not getting the same power from your engine? It is time for a tune up! Tune ups are a fantastic way to maintain your engine or improve your engine performance. When looking for an auto repair shop to complete your engine service, look no further than J1 Auto Repair. Our auto mechanics are always available to take care of your auto repair or service needs. We are ASE certified and have towing service for your convenience. Contact us today at (630) 932-4427 to speak with one of our expert technicians about your tune up service in Lombard, IL. 
What To Expect
When performing a tune up, our auto mechanics complete a series of inspections and replacements. These are designed to improve your engine's operation. Our goal is to keep your car running smoothly and in its best shape. We complete:
When To Get A Tune Up
When considering a tune up, you may wonder if there is a proper time to get this service performed. While it is always a good idea to have your vehicle regularly tuned up just to keep it maintained, you may want to get it serviced if you experience decreased gas mileage, your vehicle is not accessing all of its available power, or your check engine light comes on. Knocking or rough running while in operation indicate that service is overdue. When considering where to take your vehicle, J1 Auto Repair is you local auto repair and tune up shop. We complete any and all repairs for your vehicle and can even tow it to our location for you. Our auto mechanics complete tune up services quickly but thoroughly, ensuring you are back on the road and your car is in perfect condition. For your tune up service in Lombard, IL, call us today at (630) 932-4427!