Air Conditioning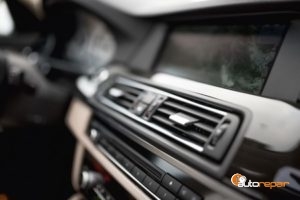 Comfort is an important part of our modern vehicles. When your air conditioning goes out, it can turn a fun trip into misery. While there are many causes for a broken AC, an experienced and knowledgeable mechanic can get yours up and running before you know it. At J1 Auto Repair, we know you need your AC working now. That is why we offer quick and thorough repair services for your vehicle. Let us handle your repairs! Call J1 Auto Repair today at (630) 932-4427 for your air conditioning repair in Lombard, IL.
Experienced AC Repair
While the most common AC problem is low refrigerant, a bad compressor or even a loose drive belt can cause issues to arise. These damages can cause loss of power and functionality, causing your AC and heater to stop. That is why our auto mechanics are thorough, inspecting for leaks and damage within each piece that affects your AC. We ensure the entire system is working perfectly. Our team is ASE certified and have over 20 years of experience.  We even offer towing service for your car to our shop. It's all a part of the convenience and high quality customer service we provide to Lombard, IL! Give us a call today at (630) 932-4427 for your air conditioning service.