Engine Stalling Inspection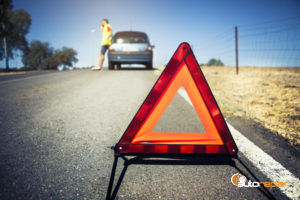 When you engine stalls, it is a stressful experience. It may not provide any warning at all, but just cut out when you least expect it. This behavior from an engine should not be taken lightly. Even if this happens once but starts back up just fine, your first trip should be to the shop. We offer towing service for your convenience and can shuttle you to your work or home while we complete your repair. Call J1 Auto Repair today at (630) 932-4427 for your engine stalling inspection in Lombard, IL. 
Fuel Or Electricity?
When your engine is stalling, there are two distinct possibilities for cause. Generally it will either be electrical related or fuel related. If electrical related it may be as simple as fixing a faulty wire or replacing an alternator. When it is fuel cause, it will typically be be a fuel filter change or a fuel pump replacement. Our auto mechanics are experts in auto repair for all makes and models. We can get your engine running back to how it should be before you know it. Contact J1 Auto Repair to speak with an expert mechanic about your engine stalling inspection in Lombard, IL and see what we can do for you!: (630) 932-4427