Engine Repair
Your engine is the most expensive part of your car to have replaced. Many people decide to sell their cars when they hear their engine needs total replacement, thinking this will save them grief. However, at J1 Auto Repair, we know that your car means a lot to you. It is crucial to your daily activities and life. When you notice any off behavior from your engine, bring it into the auto repair shop. We can get your engine repaired and inspect for any further problems. Give us a call today at (630) 932-4427 for your engine repair in Lombard, IL.
Upkeep & Maintenance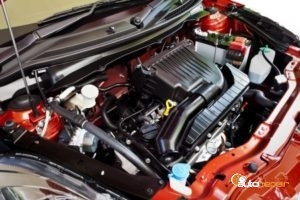 The best way to prevent any issues with your engine is to keep up with your maintenance. Bringing your car into the shop regularly will prevent any problems from arising by catching them early. Filter replacement and oil changes will rejuvenate your engine while faulty parts will be repaired or replaced as necessary. Factory scheduled maintenance can really prolong the life of your vehicle. Our ASE certified mechanics can keep your vehicle ready for the road and your engine at it's best. Whether it is a broken alternator or a faulty radiator, we can complete any repair your need. Call us today at (630) 932-4427 to get started on your engine repair in Lombard, IL.