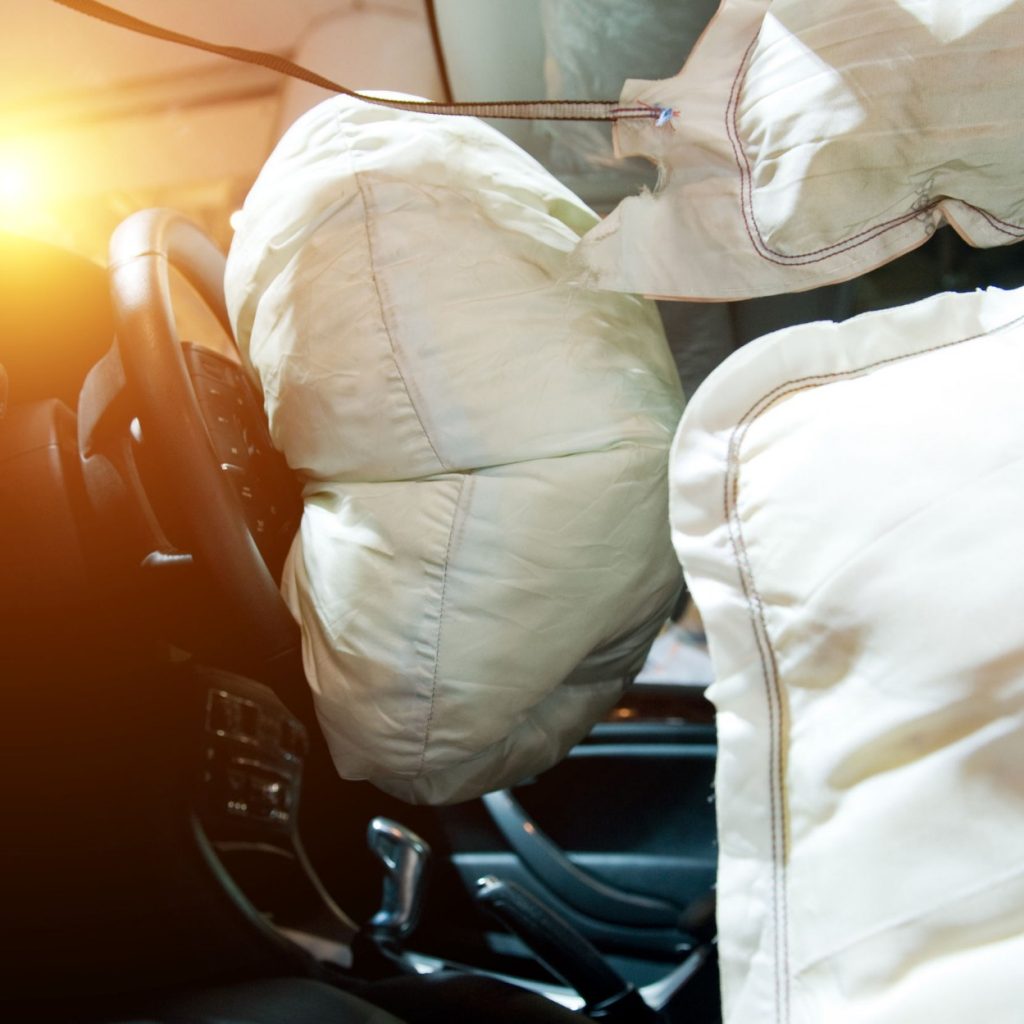 Safety with air bags
Cars have evolved over the years from the first Model T rolled off the assembly line. They're heavier, more detailed and involved, some are more comfortable than some homes. Most of all, they are safer today than they were back in the early 1900s. Back then they never would have imagined having air bags and seat belts, much less have to service air bags.
Wonder if back in the Model T days, would drivers and passengers received as many airbag benefits as we do today? Maybe they would have gotten more than we do, considering the lack of car body around them. However, the top speed was a whopping 45 mph out of that 20hp engine! Actually, that probably was fast enough air bags being deployed may have helped.
What benefits did they miss out having with airbags in seats, dashes, and doors that we have today, other than having somebody service air bags? The design and intended purpose of airbags is to automatically inflate upon forceful impact and a sudden deceleration, things that could signify a collision has taken place. That sensory fills the bag with air and provide the following:
Cushions the driver and passenger's head, neck, and spine.
Reduces the amount of force the driver and passenger's head hitting the surrounding parts of the car by limiting how far it forces forward.
Decreases a victim's risk of being projecting into a window or being ejected from the vehicle.
Airbags prevent forceful impacts that could result in injuries like brain injuries, broken necks, severed spinal cords, lacerations, all of which can result in fatality. So, after airbags have been deployed, can airbags be put back in?
Being in an accident is not something we set out to do, they happen by, well, accident, hence the word "accident". While we can attempt to avoid them, unfortunately, accidents aren't something we can always control. Fortunately, today, air bags are standard on new cars today, and even more fortunate, not only can you have the damage to your car's body repair, you can also get service air bags too.
When the airbag in your car has deployed and popped, it cannot be reset, but it may be replaceable.  This entails replacing the complete airbag module with a new one, and if it is the steering wheel airbag, the entire steering wheel and column may need replacing.  Once the service air bags are complete, the airbag sensor will need to be reset to ensure the full functioning of the airbag system.
How do I reset the airbag sensor?
Air bags are a required safety feature in new cars today and they require an airbag sensor in order to function. Without that sensor, the airbags won't know when it needs to be deployed.  Once it has been deployed, you can get service air bags to replace the bags and reset the sensor.
Replacing the bags requires special tools and skills, but the sensor is something you can reset yourself. Chances are, the sensor won't need resetting if the bag didn't deploy, but sometimes a car may have an electrical short that could cause the sensor needing resetting. The following three steps will reset the air bag sensor:
Step One – Refer to Owner's Manual:
Not all vehicle models are the same, so refer to the owner's manual to your car in order to find the precise sensor location.
Step Two – Disconnect the Battery:
Disconnect the negative terminal on the battery. 
Step Three – Reconnect the Battery:
Wait five seconds to pass, then reconnect the negative battery terminal and turn the key on. If the airbag warning light is off, then reset was successful. If the airbag warning light is still on, repeat the process. 
What has to be replaced when airbags deploy?
Airbags in your car will not last forever, even if you never have an accident that deploys them. However, if you are in an accident and the airbags deploy, they do need to be replaced along with the airbag control module being reprogrammed.
If any of the impact sensor or the clock spring were damaged or melted from the accident, they will need replacing in order for your airbags to work correctly again. Always have a licensed technician service air bags to replace your airbags and resetting the sensors.
Are airbags hard to replace?
The first thing that any DIY kind of person needs to know, replacing airbags yourself is illegal. By law, licensed technicians only may service air bags legally, including resetting the sensor or replacing the airbags. Is it hard to replace airbags? No. So can I install airbag in my car? You can, but it is ill-advised to do that because, if they aren't installed in the precise position correctly, they can do more harm than good, like not work at all when needed.
Safety First
Keep in mind that the design and implementation of air bags in the cars today are meant to be used with seatbelts. Both are only as good as they can be when used together and correctly. Finding somebody to service air bags isn't difficult, and it may be more expensive than you have budgeted, but the end results can determine minor injury or fatality.
J1 Auto Repair is your source for quality auto repair. Dial 630-932-4427 today for your air bag replacement service in Lombard and Wheaton, IL.