Squeeze The Most Out of Your Fuel Dollar
With government restrictions being even more stringent on gas mileage, auto makers are starting to make engines more efficient and smaller.  We will never have the days of the fire-breathing Chevy Chevelles with their 454 big blocks engines again, which is sad for car enthusiasts.  But it you're looking for the best possible value for your dollar, there's no time like the present to swoop up one of these gas misers.
Ford Focus Sedan 2.0L 6AT – 37 mpg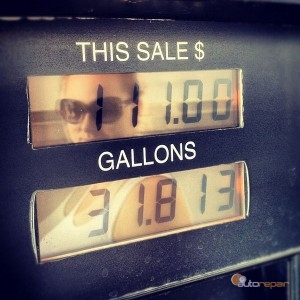 The Ford Focus has been a mainstay in the economy category for a while now and Ford has found a way to make subtle touches to shape this fuel sipper since 1998.  Although not the tops in the MPG category, this car has one of the larger and peppier engines in the category.
Mazda 6 2.5L 6AT – 38 mpg
The Mazda 6 has been one of the best values in the automotive industry for the last 10 years at least.  Although this car is easy on your wallet both with it's $21,190 purchase price and of course at the pump, you get a lot of car with your money.  Automotive reviewers have always praised it's responsive suspension, great steering, and sticky brakes making this a fuel economy car that you might confuse for a low end sports car.
VW Passat 2.0L TDI Diesel 6MT – 43 mpg
If you haven't looked at a turbo-diesel for your fuel efficiency car needs, you've been missing out.  With the patented low-end grunt that diesel engines are known for, these 2-liter German fuel-savers are surprisingly quick and fun to drive.  Diesel engines by nature are the very durable due their heavier and stronger engine components used to handle the increased compression ratios compared to a regular gasoline engine.
There are quite a few options out there today that are both purely fuel powered vehicles as well as hybrids.  With the strides that hybrid technology has taken in the last 5 years, there's no good reason to not check them out as well.  If you have any questions for us regarding maintenance on these vehicles or any others feel free to give us a call!