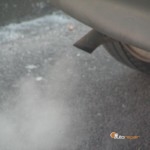 We all want clean air to breathe. That means making sure all of our cars meet industry standards regarding how much pollution they put into the air. Fortunately, this doesn't take too much work; you just have to take your car by J1 Auto Repair for expert emission repair services. Here, we'll go over how auto emissions contribute to air pollution.
How much do emissions contribute?
The EPA gives us some reliable statistics regarding how much emissions contribute to air pollution. According to them, 1/3 of the kind of air pollution that causes smog stems from vehicles on the road. Also, transportation contributes 27% of all greenhouse gas emissions.
How can you keep these numbers down? Simple. When you suspect damage to your exhaust, catalytic converter or other emission equipment, take your car by our shop for expert repairs. Give us a call at (630) 932-4427 for more information.